The Lalla Project is a collaboration of yogis, artists, musicians, poets and concerned citizens who believe that love and freedom are our birthright.  Through the rebirth of the ancient poetic teachings of 14th century mystic Lalla, we are offered the opportunity to shed all that does not serve love, and to find compassion for our bodies, our souls, all sentient beings, the earth, and the universe. We believe that it is out of this place of love and deep honoring that freedom is born.  Using our collective passion, talents, wisdom, life experience and Lalla's poetry as a platform for change, we hope to help people across the world find freedom, self-love, equality and peace.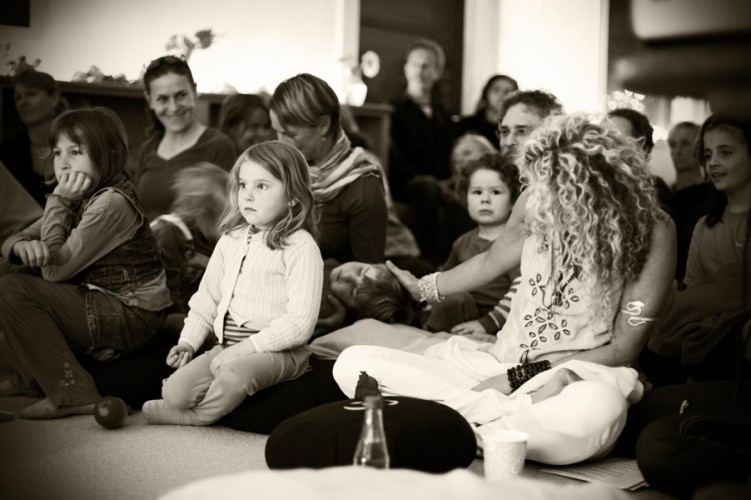 A child bride and victim of abuse herself in a time where freedom was almost unheard of for women, Lalla is the voice and the hope for those who are silenced or who do not know yet how to find the words for their pain. Many of these silent cries come from the 70 million child brides of today, and from the countless girls and boys who are victims of sexual abuse.
We at The Lalla Project believe that no child should have to experience the physical and emotional pain that is in truth at the core of our global crisis, and we are strongly committed to bringing this epidemic of abuse to light.  Thus a portion of the proceeds from this project will be donated to organizations across the globe committed to stopping the abuse and forced marriage of child brides. #girlsnotbrides #tooyoungtowed
It is our mission and hope that Lalla's poetry can give every one of us ~ children, adults, men, women, boys, and girls ~  permission to honor ourselves, to like ourselves and possibly even to love ourselves.  Lalla is proof that the victims of child marriage and abuse of all kinds can find honor in the shame, love in the hate, hope in the despair, and freedom in the fear. Male or female, we all begin within the Mother, and it is within the Mother that the change can begin.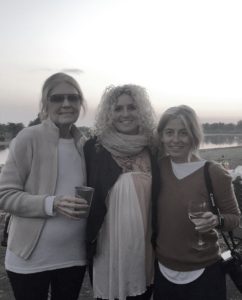 TLP believes that love and freedom are our birthright.  As such, are doing all we can to help people of all genders and ages find protection and freedom.  This includes:
Monthly Red Tent gatherings which offer a supportive environment for women
Empowering teenage girls through Goddess yoga classes
International Goddess workshops and pilgrimages
Raising money through Lalla Unveiled CD sales, Lalla's canvases, live readings of Lalla's poetry, and more.  A portion of these proceeds go directly to charities
Partnering with local abuse shelters
Creating awareness through social media and direct outreach
The following statistics were taken from the International Center for Research on Women. Thanks to their organization and so many others like them for their efforts in helping to spread awareness and in trying to eradicate the global crisis of child brides and abuse.
   ▪     One third of girls in the developing world are married before the age of 18 and 1 in 9 are married before the age of 15.
   ▪     In 2012, 70 million women 20-24 around the world had been married before the age of 18.
   ▪     If present trends continue, 150 million girls will be married before their 18th birthday over the next decade. That's an average of 15 million girls each year.
   ▪     While countries with the highest prevalence of child marriage are concentrated in Western and Sub-Saharan Africa, due to population size, the largest number of child brides reside in South Asia.
   ▪     Girls living in poor households are almost twice as likely to marry before 18 than girls in higher income households.
   ▪     More than half of the girls in Bangladesh, Mali, Mozambique and Niger are married before age 18. In these same countries, more than 75 percent of people live on less than $2 a day.
   ▪     Girls with higher levels of schooling are less likely to marry as children. In Mozambique, some 60 percent of girls with no education are married by 18, compared to 10 percent of girls with secondary schooling and less than one percent of girls with higher education.
   ▪     Educating adolescent girls has been a critical factor in increasing the age of marriage in a number of developing countries, including Indonesia, Sri Lanka, Taiwan and Thailand.
   ▪     Pregnancy is consistently among the leading causes of death for girls ages 15 to 19 worldwide.
   ▪     Child brides often face a higher risk of contracting HIV because they often marry an older man with more sexual experience. Girls ages 15 – 19 are 2 to 6 times more likely to contract HIV than boys of the same age in sub-Saharan Africa.
   ▪     Girls who marry before 18 are more likely to experience domestic violence than their peers who marry later. A study conducted by ICRW in two states in India found that girls who were married before 18 were twice as likely to report being beaten, slapped or threatened by their husbands than girls who married later.
   ▪     Child brides often show signs symptomatic of sexual abuse and post-traumatic stress such as feelings of hopelessness, helplessness and severe depression.
   ▪     No one religious affiliation is associated with child marriage. Rather, a variety of religions are associated with child marriage in countries throughout the world.